Pro Glow™ Egg Cure with Bite Enhancer
Life is already hard enough, curing your Steelhead or Salmon eggs should be easy. That's why we came up with our Pro Glow™ Egg Cure.
Once the Pro Glow cure has done its job your eggs will be bright, colorful and durable - they'll hold onto their color from the first to the last cast. That's why Pro Glow Egg Cure is a favorite among anglers and professional guides.
Guide Packs
The 10lb. guide pack does the trick for when you have a really good fishing trip. Available in two colors: Fluorescent Red and Fluorescent Orange. One bucket will take cure of up to 150lbs. of eggs.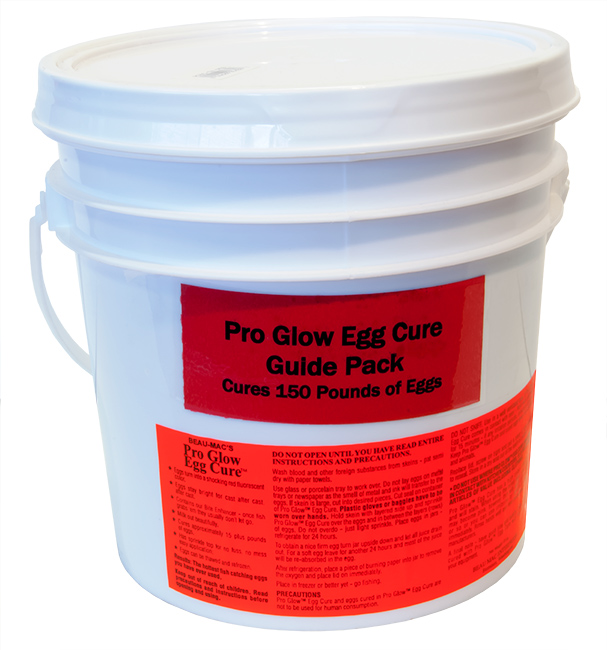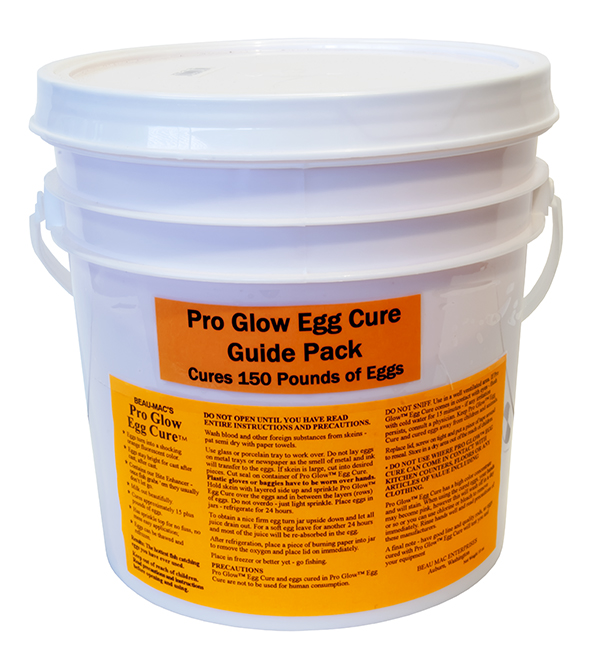 Bait Coloring with Bite Enhancer
Do you have your own special, top secret bait cure recipe? Add a little Pro Glow Bait Coloring to give a bright, durable Red or Orange color to your baits! It works on any bait - Eggs, Crawdads, Prawns, Sandshrimp or Herring. Pro Glow™ Bait Coloring doesn't just coat the bait, it penetrates the entire bait - ensuring bright color from the first to the last cast.
Tray Packs
Our 10oz. tray gives you easy access to scoop out a much or as little Bait Coloring for your recipe. Available in three colors: Fluorescent Red, Fluorescent Orange and HOT Flourescent Red. Amount of bait colored per tray varies depending on the bait and how strong you mix the color.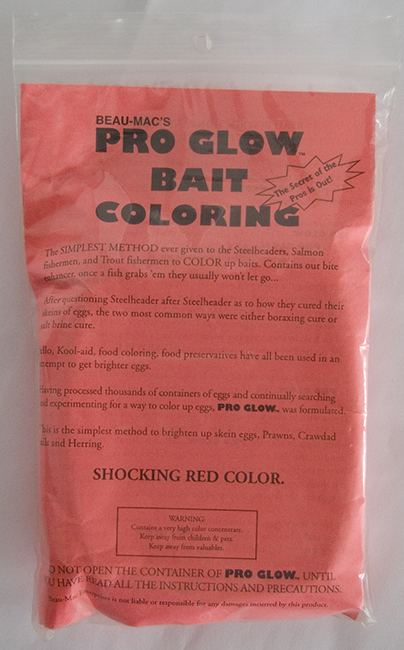 PGBC-RED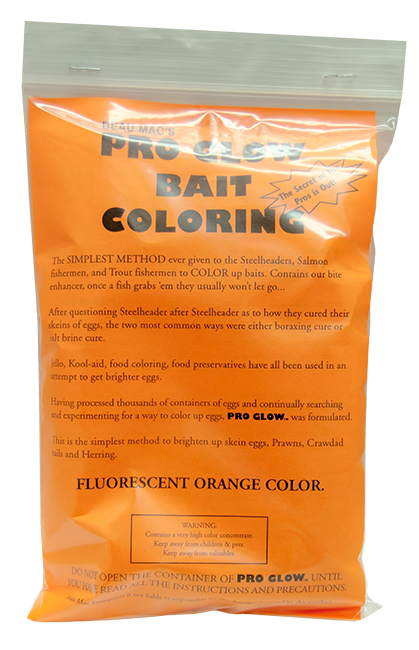 PGBC-OR